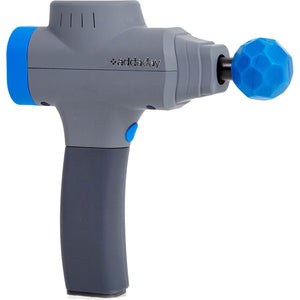 The Addaday BioZoom is designed to relieve muscle pain and soreness from the comfort of wherever you are.
Addaday engineered the BioZoom to be a cordless vibration and percussion massage device that you can use on your own for myofascial release. With five interchangeable heads and five different power levels, you can find the right combination to work out any knot on your body.
When used correctly, the BioZoom can decrease muscle soreness and pain, increase blood flow and circulation, accelerate your warm up and boost your recovery.
The 2.6-pound BioZoom is compact so it's easy to store out of sight, and it's quiet enough that you can massage while you watch TV. The battery life will last two hours on a full charge.
Addaday created the BioZoom with DC, MD DPT and professional athletes.