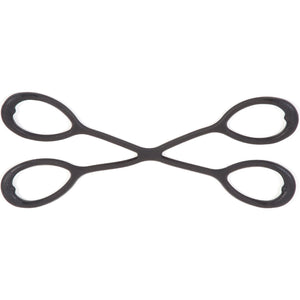 The Addaday Quad Loop Resistance Band takes the versatility of the Duo Loop Resistance Band and doubles it.
The four loops in the band let you work all your muscles—upper body, lower body and core—without buying expensive, clunky gym equipment. The lightweight and durable material is easy to stash in your carry-on when you're traveling, and it packs easily out of sight when you're at home.
When you need a full-body workout from a single piece of equipment, look no further than the Addaday Quad Loop Resistance Band.