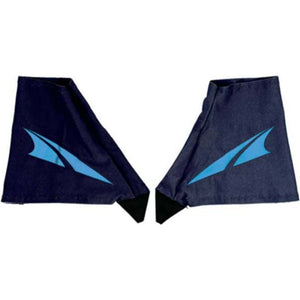 Keep trail debris, rocks and dirt out of your shoes with Altra Trail Gaiters.
Compatible with Altra trail shoes, these trail gaiters provide a strapless barrier between your shoes and the elements. The strapless design allows you to change your shoes and socks during an ultra-marathon or while out on a long run without removing the gaiter. Plus, the stretchy material is both abrasion resistant and breathable.
Stray pebbles causing hot spots and blisters on your feet are a thing of the past with the Altra Trail Gaiters.