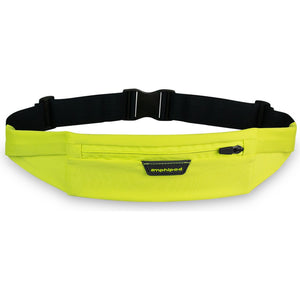 Keep your hands free so you can focus on your run—the Amphipod MicroStretch Opti-Luxe Belt makes it easy to carry your phone, keys, nutrition and other small essentials while you work out.
The super expandable main pocket of this running belt can fit even the largest phones and has a zipper for security, while dual-side pockets and an internal divided pocket help keep your gear organized and easy to access on the move.
Simply clip the full-adjustable belt around your waist with the slender custom buckle and personalize the fit for a comfortable, bounce-free run. You'll love how the buttery-soft fabric keeps you comfortable and prevents chafing when you're running with the Opti-Luxe Belt around your waist.
The Amphipod MicroStretch Opti-Luxe™ Belt is the perfect solution for carrying your phone and personal items while you run, walk and workout.