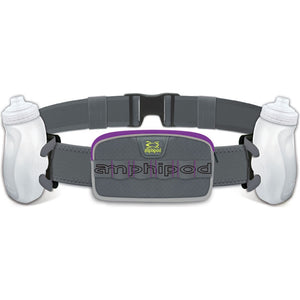 Xtech™ utility and access, with optimized fluid capacity for longer runs - fits iPhone 6 Plus and nutrition!
• Bottles: Two BPA-Free 10.5oz. SnapFlask Xtech™ Modules with Jett-Squeeze™ caps
• Pocket: Includes Endurance Plus™ Pouch (6.5"x3.5"), can be positioned anywhere for optimal access
• Durable microfiber construction
• Four easy-access outer gel slots for nutrition
• Dual internal compartments with cushioned divider
• Zippered security
• Position pocket and bottles anywhere on the belt
• Holds: Extra large phones, nutrition, keys and more!