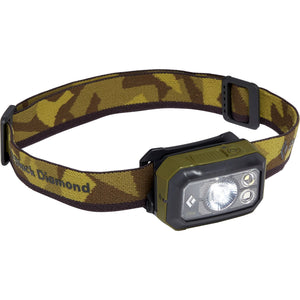 Get big light for big adventures with the Black Diamond Storm 400 Headlamp.
The Storm 400 pumps out up to 400 lumens of light to let you see up to 100m ahead so you can illuminate the darkest trails or campsites. Powered by four AAA batteries, the headlamp will run for five hours at max output or up to 150 hours on low.
While the big power allows you to see way down the trail, Black Diamond included other lighting options: dimming, strobe, red, green and blue lights give you the versatility you need to see in all conditions.
Protected by an IP67 water rating, the Storm 400 will weather any downpour and can withstand water immersion at 1m for 30 minutes.