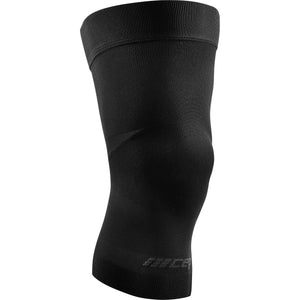 Get stabilizing support that is comfortable and breathable with the CEP Light Support Knee Sleeve*.
This knee sleeve helps relieve pain and soreness by providing support and stability to the knee joint using light, yet significant compression. The compression promotes healthy circulation and reduces swelling.
The Light Support Knee Sleeve is designed with an anatomical fit that places the knee in a position to help it recover while adapting to movement. The ribbed textured top band prevents the sleeve from slipping, while the ultra-thin material gives you plenty of flexibility and breathability that makes it comfortable to wear when you're working out.
The CEP Light Support Knee Sleeve lets you keep doing what you love while you heal.
*While we at Fleet Feet aim to provide our customers with the best information possible, nothing beats the expertise of a medical professional. If you experience new or worsening pain, consult a doctor or physical therapist before taking any further action.