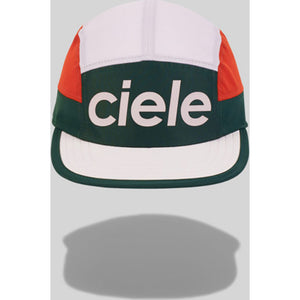 Built for summer running, the Ciele GOCap delivers performance and protection.

Lightweight construction keeps you feeling breezy, and COOLwick fabric mops up sweat and dries quickly. The soft brim helps keep the sun off your face, and it's pliable to make it easier to stash in a bag when you're on the go.
Ciele also gave the GOCap UPF +40 protection on the brim, front panel and back panel, and they added reflective elements to the front and back to boost your visibility at night.
Designed to be machine washable, the Ciele GOCap is the run anywhere, do anything hat you've been looking for.