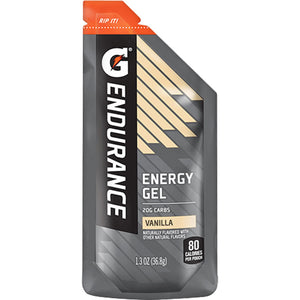 Packed with carbs and electrolytes, Gatorade Endurance Gel is specifically formulated for endurance athletes.
One serving of Gatorade Endurance Gel contains:
20g carbohydrates
100mg sodium
80 calories
Athletes should consume the gel either shortly before or during long training days or races, typically lasting longer than 2.5 hours. To decrease the risk of GI distress, take the gel with water.
With mouth-watering flavors and a smooth feel, Gatorade Endurance Gel* will help power you to the finish line.
*Does not contain caffeine like the Gatorade Endurance Gel with Caffeine