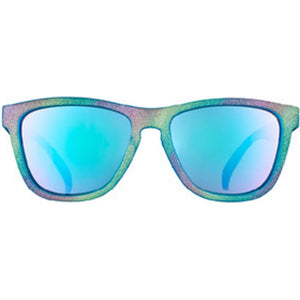 The original goodr running sunglasses, now decked for the holidays.
The OG Holiday Sunglasses take the same frame and silhouette of the originals but coats them in holiday colors and patterns. Form the red-and-white Happy Festivus 'Ya Filthy Animals to the Hanukkah Matata: It Means All Kosher, the Holiday Sunglasses put you in the seasonal spirit.
But make no mistake: They're still classic goodr. Polarized lenses, no-slip grip and feathery weight all come standard in the goodr OG Holiday Sunglasses.