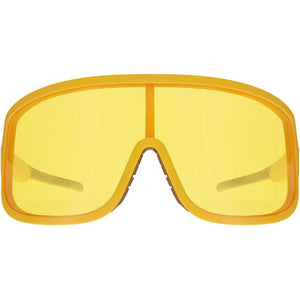 Freshly picked from farm to forehead, this limited edition goodr Wrap G Farmer's Market Sunglasses collection is inspired by your favorite fruits & veggies.
Like all goodr sunglasses, the Wrap Gs are made from super-lightweight plastic with a no-slip grip so you can run, dance or stuff your canvas tote full of fresh produce without your shades bouncing or slipping.
This extreme, single-lense style is perfect for keeping the wind out of your eyes on your bike ride to the market, while the shorter arm length makes them comfortable to wear under a helmet.
With polarized lenses to protect your peepers from harmful UV rays, the goodr Wrap G Farmer's Market Running Sunglasses are ready to take your local market by storm.
Plus, each pair comes with sustainable packaging featuring a vintage fruit crate and gingham box as well as a plantable care card.