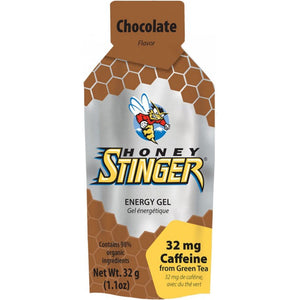 The Honey Stinger Classic Energy Gel uses the power of natural honey to drive your performance.
The simple sports fuel is 95 percent honey with added electrolytes and B vitamins to give endurance athletes everything they need to push the pack. As a part of athletes' training and racing nutrition for more than a decade, Honey Stinger has earned its place as one of the top energy gels on the market.
Slurp it straight from the packet before or during your workout, spread it on toast, mix it into tea or shake it up with water for a refreshing and nourishing energy drink.
Want your energy chewable? Check out the Honey Stinger Organic Energy Chews.