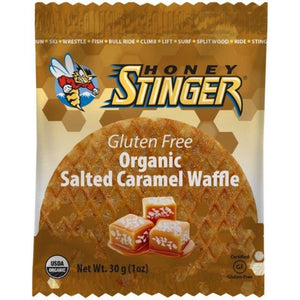 Who says waffles are just for breakfast?
By sandwiching a layer of honey between two crispy waffles, Honey Stinger Organic Energy Waffles pack a big punch of quick energy whenever you need it.
Each 150-calorie waffle gives you 21 grams of carbs and 60mg of sodium for sustained energy, and the crave-able taste goes great with your morning coffee or as an afternoon pick-me-up. Eat it before, during or after your workout for clean-burning energy any time of day.
Try the Honey Stinger Classic Energy Gel for a slurp-able version, or change it up with a packet of Honey Stinger Organic Energy Chews.