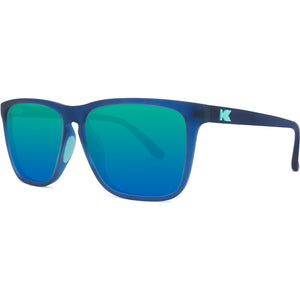 The Knockaround Fast Lanes Sport are versatile, stylish sunglasses built for real life.
The Fast Lanes Sport sunglasses feature broad, rectangular lenses for generous coverage, while UV400 protection shields your eyes from harmful rays. Polarization helps reduce glare, and the mirrored finish gives these shades a stylish look.
Built with lightweight, polycarbonate frames for easy wearing, the Knockaround Fast Lanes Sport keep you looking sharp wherever you go.