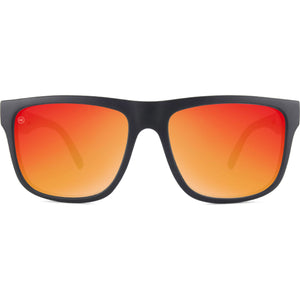 Built for the largest faces, the Knockaround Torrey Pines sunglasses give you full coverage and a better fit.
The Torrey Pines shades feature wide, rectangular lenses that provide more coverage for big faces, and the hinges include metal springs to help flex to the right shape.
Engineered with a lightweight frame and enhanced with UV400 protection, the Knockaround Torrey Pines deliver modern style and premium performance.