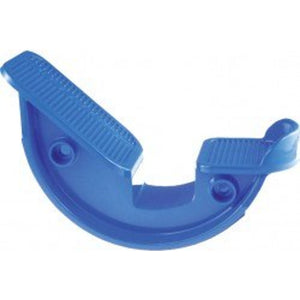 Stretch, Strengthen and Rehab like a Pro with the Original ProStretch®
For over 20 years, the ProStretch has been the favorite of professional athletes, athletic trainers and physical therapists worldwide.
Reduce the domino effect of chain reaction injuries. Flexibility and strength are critical factors in achieving peak physical potential and in preventing and treating injuries.
Proven Effective
The Original ProStretch's unique stretching system has been proven to stretch lower leg muscles easier and far more effectively than conventional methods. This increased flexibility and range of motion along the entire inter-connective chain helps relieve and strengthen tight calf muscles, Achilles tendons and foot muscles as well as enhance overall performance.
The patented Original ProStretch rocker design automatically holds the foot in the optimal position for proper stretching providing a biomechanically accurate and efficient stretch that's been proven to work the lower leg muscles more effectively.
Used for preventing and treating:
Durable and Portable
The Original ProStretch is engineered to be strong and lightweight, making it easy to take it to the game, the office or the gym.
The Original ProStretch fits adult shoes up to size 13.
BUILDING ON A HISTORY OF SUCCESS….
The new ProStretch Plus delivers even more than the Original ProStretch!
The ProStretch Plus includes a Detailed Stretching Guide with targeted Gastroc, Soleus, Achilles tendon, hamstring, Plantar fascia and toe stretches.
See exactly how to do each stretch and learn more about the ProStretch Plus at the Medi-Dyne ProStretch Online Resource Center and the Medi-Dyne You Tube Channel.
Visit ProStretch.com to learn more on how ProStretch Plus can help prevent and treat 3 of the top 5 running injuries: Plantar Fasciitis, Achilles Tendonitis and Shin Splits.
ProStretch Plus delivers you pain relief from:
• Calf Strain and Tight Calf Muscles