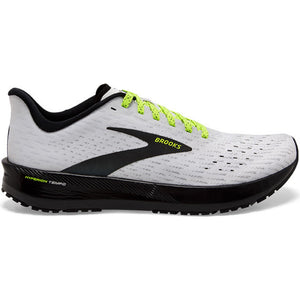 Pick up the pace, even in the dark, in the Brooks Carbonite Hyperion Tempo.

Brooks has strategically added reflective materials to its award winning Hyperion Tempo to help you stay safe and visible when the sun is down.
Brooks debuted its new DNA Flash midsole foam in the Hyperion Tempo. The nitrogen-infused foam delivers maximum energy return at a minimum weight so you can run your fastest.
Engineered as a neutral everyday training and racing shoe, the Hyperion Tempo helps keep you running in your body's preferred motion path. The more natural running motion allows you to save energy and run longer.
Get more out of your workout, at any time of day, with the Brooks Hyperion Tempo.