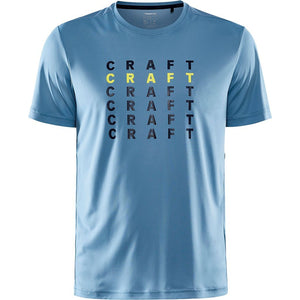 Function meets fashion in the Craft Core Charge short sleeve tee.

Designed from 100 percent polyester jersey fabric, the Core Charge short sleeve is lightweight and smooth against the skin. The polyester fibers wick away moisture from your body and dry in the blink of an eye so you can stay cool and comfortable during your workout.
Mesh detailing in the back of the shirt works with the athletic fit of the Core Charge short sleeve to increase ventilation while you move for a breezy feel without the bulk of extra fabric. The overall sleek design makes it easy to wear your Core Charge short sleeve from the gym to the town without missing a beat.