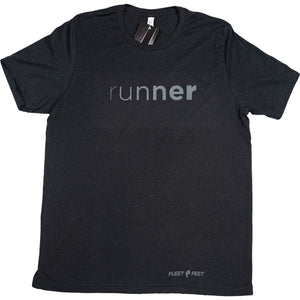 Wear your motivation in the classic Fleet Feet Graphic Tee.
The men's T-shirt is cut from soft, thin fabric for a lightweight feel that's perfect for warm-weather wear. An athletic cut moves with you, while the short-sleeve style pairs easily with your casual look.
Choose from a wide selection of graphics to help motivate you for your next run.