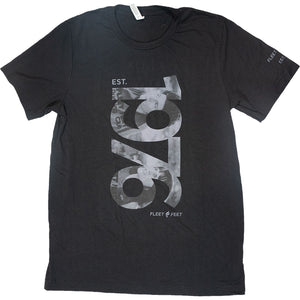 In 1976, Sally Edwards and Elizabeth Janson opened the first Fleet Feet running store in Sacramento, California.
To celebrate the brand's 45th anniversary and the female founders who paved the way for Fleet Feet's 185 communities across the U.S. today, we created a brand new, limited edition lifestyle apparel collection with retro-inspired designs, iconic images and moments from our past.
The 1976 Relaxed Fit short sleeve is cut from a cotton-polyester blend fabric that's smooth and soft on your skin, and the "1976" graphic on the front pays homage to the year Fleet Feet open its first door.
With a relaxed fit, this short sleeve T-shirt gives you casual style for any day.