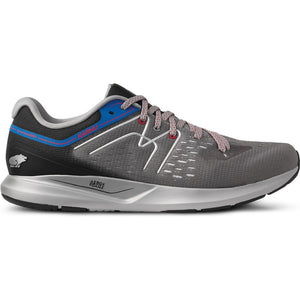 Packing the softest ride in Karhu's lineup, the new men's Synchron delivers easy steps mile after mile.
Karhu achieved the soft feel by using its AeroFoam Nova midsole. The premium cushioning eases your landings and rolls you through a smooth transition that keeps you moving forward.
Designers updated the internal Fulcrum unit to make the new Synchron more flexible than before, but it still provides a stable ride.
Karhu topped the Synchron with a new mesh upper, too. The adjusted upper fits a wider variety of foot shapes and flexes easily for a more natural feel.
When you need premium softness that can stand up to the miles, the new men's Karhu Synchron has you covered.