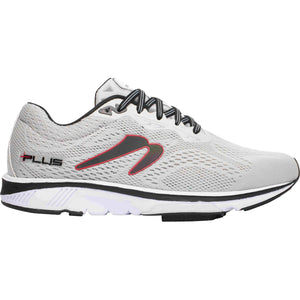 Faster, lighter and more environmentally friendly, the Newton Gravity+ will go the distance.
A lightweight and supportive 3D engineered air mesh upper is breathable and comfortable on your feet, making these shoes a joy to put on everyday. The NRG+ foam is comfortable, energetic and more biodegradable than other foams. It has a XPS+ plate system made from eco-friendly castor beans that propels you forward.
The Gravity+ features Newton's signature Action/Reaction™ technology that creates a responsive, trampoline-like system for more energy return thanks to special forefoot lugs, plus a low heel-to-toe drop that puts you in a position to run more naturally.
Whether you are running 30 days in a row or taking a long weekend run, the Newtown Gravity+ combines cushion, speed, and sustainability to make the experience superb.