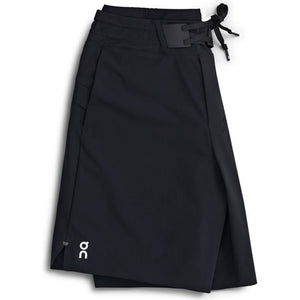 The men's On Hybrid Short is the ultimate 2-in-1 short for all your training.
On designed the Hybrid Short with two distinct pieces: a snug inner lining and a lightweight outer short. Paired together, the two layers deliver breathable, supportive performance that shines on any workout.
But On didn't stop there. The outer short attaches to the inner short with a button on each hip. The attachment points let you separate the two shorts so you can wear them individually; the inner short for the most minimal feel or the outer short for coverage and comfort.
Whether you're wearing the layers together or using them on your own, the On Hybrid Short has every mile covered.