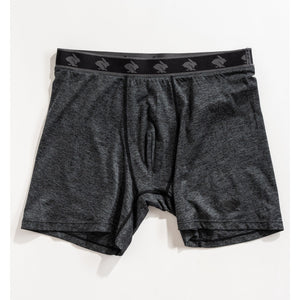 The men's rabbit EZ Undies are easy to put on but hard to take off.
To give you all-day comfort, this men's sports underwear uses the same impossibly soft EZ material you love in rabbit tops and bottoms.
These incredibly comfortable boxer briefs are lightweight, breathable and moisture-wicking to keep things feeling fresh and breezy while you're working up a sweat. The 5-inch length is perfect to wear under any shorts or pants, while the stretchy fabric gives you just the right amount of support you need for all-day comfort.
Instantly upgrade your underwear drawer with the men's rabbit EZ Undies.