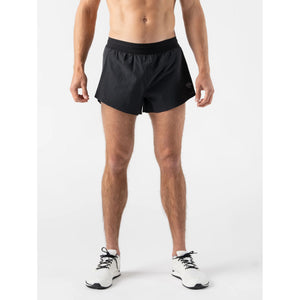 The rabbit Fuel 'n Fly 3" shorts are ready to go the distance with you.
Just because you enjoy running in short shorts, doesn't mean you need to sacrifice your storage capabilities. These half-split shorts have five pockets, including a back zip that fits most phones. The pockets are built into the liner to reduce bounce and keep you running fast.
Whether you are racing or on a training run, these shorts will help you run your best thanks to smooth hems, laser-cut perforations and a brief liner that is made with anti-odor technology.