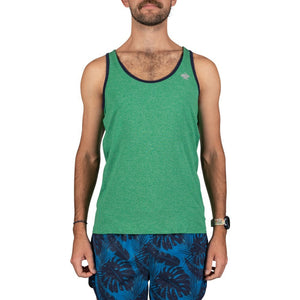 So, you've spent hours in the gym perfecting the muscles most useless to running? You might as well show them off!
Whether you like singlets for track workouts, races or first dates, this one will be your new favorite. The perfect cut means that you'll never feel boxed in or over-exposed. This edition of welcome to the gun show uses rabbit's new quick n' fit perforated fabric. This has the same amazing feel as their quick n' fit fabric they have been using for years, but we have now made it ventilated to keep you cool on those warm days.
*THIS FABRIC SHRINKS WHEN YOU DRY IT IN THE DRYER. PLEASE TAKE THIS INTO CONSIDERATION WHEN WASHING OR WHEN CHOOSING YOUR SIZE*
- Quick n' fit is made of a magical combination of 94% poly/ 6% spandex
- Super lightweight & quick drying
- Tailored fit (also known as not boxy or fussy)
- Machine wash cold, tumble dry low, don't bleach, mmkay?
- Crafted in California