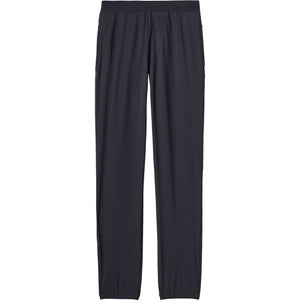 You'll have a hard time finding a situation where you can't wear the Rhone Versatility Pant.

Stylish for everyday use yet tough enough for training, these do-it-all pants are made from lightweight, stretchy and breathable materials that are soft to the touch. Plus, gusseted seams give you extra mobility when you're hiking or lifting weights.
Whether you're running around the track or running errands, the Versatility Workout Pants can do it all thanks to moisture-wicking and GOLDFUSION™ anti-odor materials that make it easy to transition from working out to hanging out.
A media pocket within the right-hand pocket helps keep your phone close to your leg instead of bouncing and a hidden zipper stash pocket keeps your small essentials secure.
The men's Rhone Versatility Workout Pant will be your go-to pants for your workouts and outdoor pursuits.