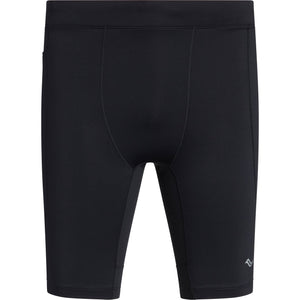 When it's go time, reach for the Saucony Bell Lap Short.

Calibrated to provide streamlined support without restriction, these shorts won't let anything stop you from sprinting to the finish line. They are made from recycled nylon and have a wide, flat waistband to make sure that these shorts have plenty of stretch and stay put throughout your run. Plus, they make a great base layer for extra cold days.
The moisture-wicking materials can handle any level of intensity. They also have a 9" inseam and drop-in pockets that can securely hold most phones.
The Saucony Bell Lap Short will have you ready for any workout.