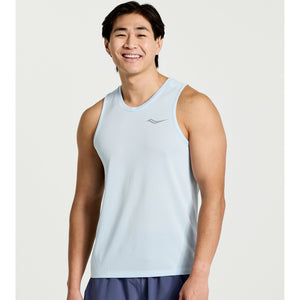 Perform at the highest level in the Saucony Stopwatch Tank.

Sustainability and performance combine in this technical singlet. Made from 100% recycled polyester, it wicks away moisture and keeps you looking (and smelling) fresh. With bright and bold colors, this tank is perfect for those hot, sweaty summer workouts.
The Saucony Stopwatch Tank lets you bring the heat, instead of melting into it during your run.