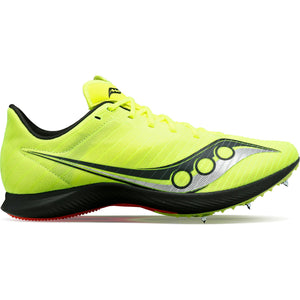 If you're a track athlete who likes to compete in more than one distance or event, the Saucony Velocity MP is the perfect all-around spike.
For middle- to long-distance events, the generous amount of cushioning acts like your running spark plug to make each step feel more energetic. And when it's time to make your final kick toward the finish line, the six-pin spike plate gives you the grip and traction to hit your top speed.
With an adaptable design that doesn't compromise comfort or performance, the Saucony Velocity MP will propel you to your new PRs in any race you choose.