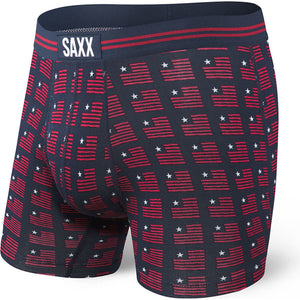 The SAXX Vibe Boxer uses innovative designs for one-of-a-kind comfort.

SAXX designed the Vibe Boxer with its unique BallPark Pouch. The boxers use mesh panels to create a three dimensional pocket in the front, which keeps everything in place and prevents skin-on-skin friction that leads to chafing.
Soft and stretchy fabric is easy to wear all day long, and flat seams mitigate any annoying irritation. SAXX also gave the Vibe Brif a functional fly for easy access.
With a snug fit that eliminates any bunching or bagginess, the SAXX Vibe Boxer is perfect for running, working out or all-day wear.