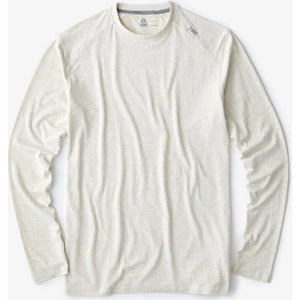 Whether you wear it to the gym or for a day on the town, the tasc Carrollton long sleeve Fitness T-Shirt is ready to move with you.

Designed from an organic cotton and bamboo fiber fabric blend, the Carrollton Long Sleeve is super-soft and super-lightweight to deliver hours of comfort no matter where you go. The superior breathability of the fabric helps your Long Sleeve wick away moisture to keep you cool all day long.
The sleek style and easy layering design of the tasc Carrollton Long Sleeve make it an essential to any active wardrobe.