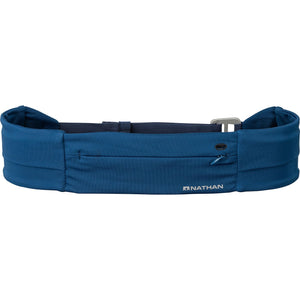 Carry all your essentials in the super sleek, super comfortable Nathan Adjust Fit Zipster.
Designed with a simple clip and easily adjustable belt, the Fit Zipster includes two zippered, weather resistant pockets that let you carry your phone, keys or even a snack.
The lightweight, stretch mesh conforms to your waist for the most comfortable fit possible, so you can wear it wherever you go.