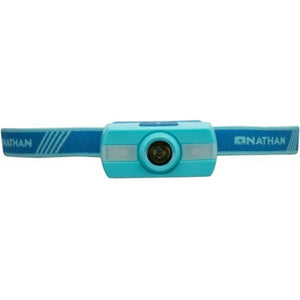 Bring added safety and color to your night run with the lightweight and powerful Neutron Fire. The primary LED kicks out a crisp 115 lumen spotlight, while the two side strobes offer RGB Light – red, green, or blue LED's for added visibility.
Takes two AAA batteries.
Provides 5+ hours of light on high and 30+ hours on low.
IPX4 Weather resistant.