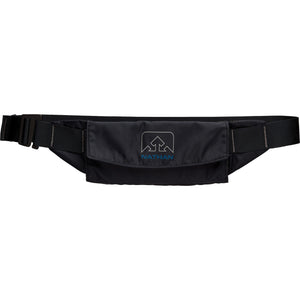 The Nathan Vista WaistPak is the do-it-all pack that goes with you on a stroll around the neighborhood or an all-day urban adventure.
The adjustable waist pack sits securely around your body and offers bounce-free performance whether you're walking or jogging. Designers added a secure pocket for your wallet and keys, while a flip-out pocket allows easy access to your phone.
When you're heading out and want to keep your hands free, the Nathan Vista WaistPak is a simple, practical solution.