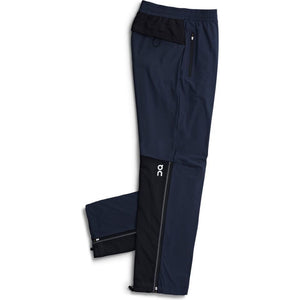 The On Track Pant keeps you comfortable from the podium to the couch.

Designed from a lightweight polyester fabric blend, the On Track Pant is at once breathable and insulated, keeping your body heat in and wicking away sweat as you warm up or work out. An adjustable waistband, zipped leg and adjustable ankle let you completely personalize the fit of your Track Pant.
A polyester mesh insert provides the added support and ventilation you need during a warm-up or cool-down. Four large pockets with snap closures securely hold your belongings on the go.
The customizable fit and sleek look of the On Track Pant make it a versatile essential to any run kit.
Check out our On Spring Apparel review.