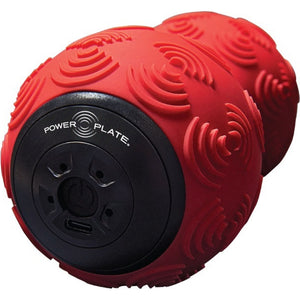 Amp up your recovery with the Power Plate DualSphere.
The DualSphere's unique peanut-like shape helps target hard-to-reach areas, like your feet, neck and back. The shape works with three levels of powerful vibration to accelerate your warm up or improve your recovery.
The compact and lightweight design is easy to stash in a cabinet or closet when not in use, and the three-hour battery life ensures you have enough juice to hit every muscle.