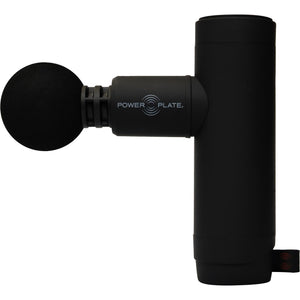 Small in size but big on power, the Power Plate Mini+ helps rejuvenate muscles wherever you go.
Power Plate engineered the Mini+ to deliver a percussive massage that helps loosen muscles, improve range of motion and increase blood flow.
The handheld massager weighs less than one pound, so it's easy to use for as long as you need, but it packs an impressive 5 hour battery life on its lowest setting. Plus, its compact form makes it easy to stash in a pack when you travel.
With four different intensities and two interchangeable massage heads, the Power Plate Mini+ gives you the power and versatility you need to keep your body performing its best.