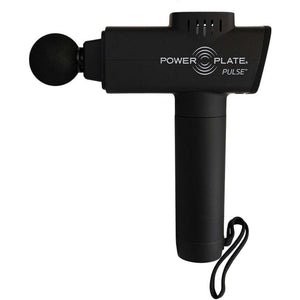 The new and improved Power Plate Pulse 3.0 & Case rejuvenates sore muscles, works out tight knots and improves blood flow to let you warm up, recover and perform at your best.
Incorporating self massage into your training is easier than ever. The Pulse 3.0 percussion massager gives you targeted relief with six different levels of vibration and six different head attachments so you can fine-tune your massage.
Traveling for a race or heading to the gym? The protective carrying case makes traveling with the Pulse 3.0 easy—just throw it in your bag and have a powerful massage at the touch of a button.
Great for pre-workout warm-ups and post-workout recovery, integrate self-massage into your daily routine with the quiet and powerful Pulse 3.0.