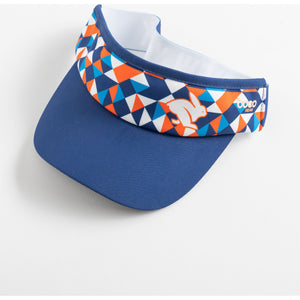 Wear the rabbit Visor - New York 2022 to keep your mug shaded as you race to Central Park.
Squinting your eyes from the sun or rain is the last thing you want while you're running a marathon. The rabbit Visor from BOCO gives you the comfort and performance of your favorite running visor with a special edition New York logo and design.
The rabbit Visor - New York 2022 is made for hard efforts on race day with a lightweight, moisture-wicking woven fabric and an internal wicking sweatband to keep the sweat out of your eyes, so you can take in the sights as you run through the five boroughs of New York City.