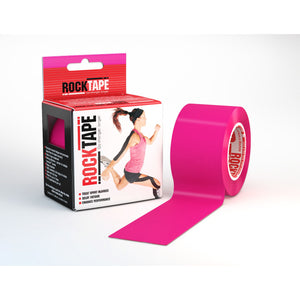 RockTape is here to treat your running pain.

Banish shin splints. Calm your grumpy back. Ease plantar fasciitis. RockTape microscopically lifts your skin away from the muscle and fascia beneath. The result? Decompression and reduced swelling to soothe whatever's ailing you.
Stretchier and stickier than similar K-tapes, RockTape will delay fatigue and cling strong through your sweatiest runs.
For more stickiness, try RockTape H20.