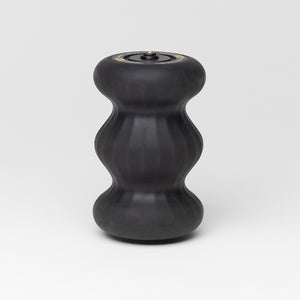 When you've been training hard, the Roll Recovery Super Deep R8 insert delivers the deep massage you need.
The Super Deep roller's peaks and valleys are intended to dig deeper into muscles for myofascial release and breaking up adhesions.
Roll engineered the Super Deep inserts to fit the redesigned Roll Recovery R8 massager. The interchangeable rollers slide into place and can be paired with another Super Deep for the most intense feel or matched with the Roll Recovery R8 Super Plush insert for a unique sensation.
In the Roll Recovery R8 review, Fleet Feet testers said they loved the versatility of using one Super Plush and one Super Deep insert to flip back and forth as needed.
| | |
| --- | --- |
| Tech specs | Roll Recovery Super Deep R8 Insert |
| Weight | 9.3 oz |
| Depth | Deepest R8 insert |
| Material | TPU |
| Fit | New model R8 only |
| In Box | One Super Deep insert, changing tool |