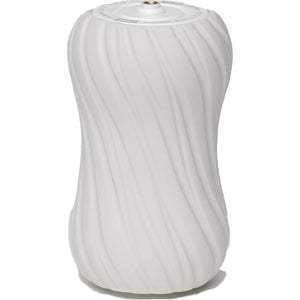 Want a slightly softer massage experience? The SuperPlush's unique shape and specifically formulated plush material was de- veloped to provide a gentler feel while still providing a flushing effect and deep massage. You can use two SuperPlush Inserts on both sides or try one, while the other side is the Standard Insert or SuperDeep Insert for a unique feel. Available in Glacier White color.
In the Roll Recovery R8 review, Fleet Feet testers said they loved the versatility of using one Super Plush and one Super Deep insert to flip back and forth as needed.

Features
Unique, gentle shape for a flushing effect.
Specially formulated material for a soft feel.
Surface pattern to provide the right friction.
Specs
4.5 oz, 0.28 lbs, 0.127 kg
Fits in new model R8 only
EVA material
Includes R8-Tool
One unit per box