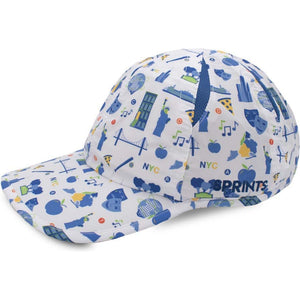 Whether you are running 26.2 miles or cheering on others, do it in style with the Sprints Hat - NYC.
Inspired by all five boroughs, this performance running hat is made of lightweight polyester fabric that wicks away moisture, while mesh inserts quickly cool you down as your run heats up. It is unisex sized, so it fits most heads with an adjustable closure.
Be inspired by fast-paced New York City every time you put on the Sprints Hat - NYC.