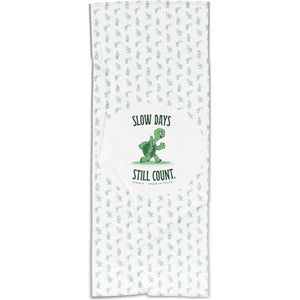 Running doesn't have to be boring and neither does your gear with Sprint Towels.
These fun and bright towels are perfect for any runner. The microfiber performance fabric absorbs sweat and dries quickly, so they are fantastic for wiping the sweat away after those hot summer runs.
This towel can also help brighten up your car decor and protect your car seat from sweat and dirt after your run. It has a built-in pocket that fits over your car seat headrest to keep everything clean.
This full-size towel's large dimensions (62.5" x 32") make it perfect for core work or using it as a transition towel for triathlons. Plus, it is easy to pack, roll and fold since it can roll up to the size of a burrito.
With fun patterns, the Sprint Towels will put a smile on your face after each workout.