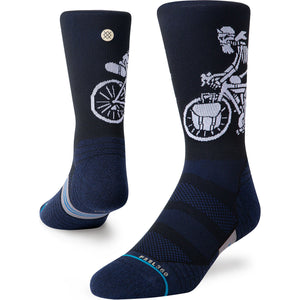 Harnessing the spirit of athlete extraordinaire Anton Krupicka, we give you a premier cycling sock built for those with the insatiable desire to push every limit. Take on the challenge, whatever it may be, with the Anton Vagabond.
A classic sock height that hits the mid-point of your lower leg.
These lightweight socks offer a breathable barrier between your foot and shoe with select cushioning.
64% nylon, 32% polyester, 4% elastane