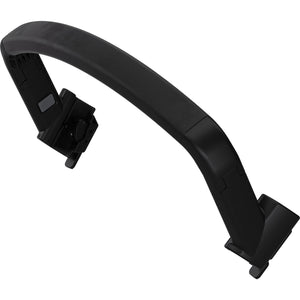 Bumpy ride coming up? The Thule Glide/Urban Glide Bumper Bar gives your child a comfortable and secure bar to hold onto while strolling.
For peace of mind and an added layer of safety while you're out jogging with your little one, the Thule Bumper Bar conveniently attaches to your Thule Glide or Urban Glide stroller.
The bar swivels out of the way to make it easy to get your kid in and out. Plus, it's perfect to hang toys off of to give your sapling some extra entertainment.
Once you have the Thule Bumper Bar, it will be hard to imagine how you ever lived without it.