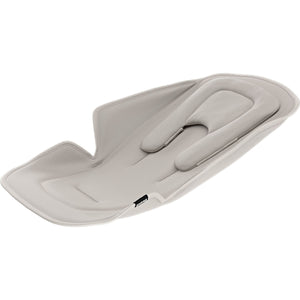 From day one, the Thule Newborn Inlay will give your baby the extra protection and comfort they need.
Perfect for newborns up to six months old, this accessory is super easy to install in your Thule stroller seat to create a cozy, lay-flat surface for your little one. A soft headrest pillow with extra support is perfect for naptime, while a harness threaded through the head pillow safely secures your newborn. The Newborn Inlay even has a reversible winter/summer design with two different fabrics so your baby will always be comfortable
For new parents always on the move, you can simply leave the baby nest installed on the seat when you're folding your stroller to pack away in the car or closet. Plus, the Thule Newborn Inlay is machine washable for easy cleaning.