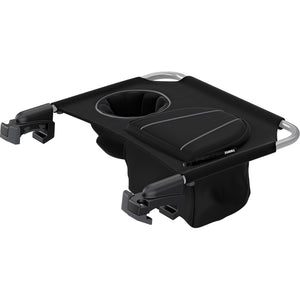 Keep your hands free during trips and activities with your little one thanks to the Thule Organizer Sport attachment.
Sip your morning cup of coffee and bring some small essentials for your family along—this stroller accessory adds a zippered pocket and built-in cup holder to your Thule single child carrier.
Simple and easy to install, the Thule Organizer Sport makes activities with your kid that much more enjoyable.