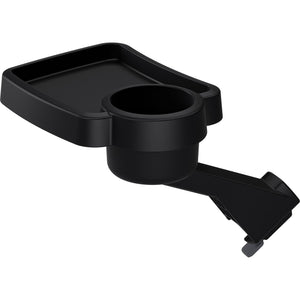 If your little one is a snacker, then you need the Thule Snack Tray for your stroller.
This snack tray and cup holder is the perfect addition to Thule Glide and Urban Glide strollers. It's big enough to hold a hearty snack and a drink so you won't be constantly passing food to your kid, and the easy-to-clean surface is made from non-toxic, phthalate-free materials.
Plus, it's easy to install or remove and the tray swivels out of the way to make it easier to load and unload your child.
During your longer outings and adventures, the Thule Urban Glide Snack Tray makes it so your kid has a place to play with their toys or a spot to easily eat.